Elizabeth Eden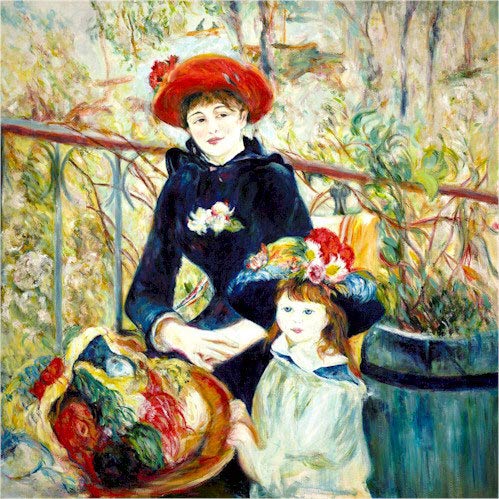 The Lady In The Red Hat
The impressionist style of painting is characterized chiefly by concentration on the general impression produced by a scene or object and the use of unmixed primary colors and small strokes to simulate actual reflected light.
Impressionism, French Impressionnisme, a major movement, first in painting and later in music, that developed chiefly in France during the late 19th and early 20th centuries. Impressionist painting comprises the work produced between about 1867 and 1886 by a group of artists who shared a set of related approaches and techniques. The most conspicuous characteristic of Impressionism was an attempt to accurately and objectively record visual reality in terms of transient effects of light and colour. The principal Impressionist painters were Claude Monet, Pierre Auguste Renoir, Camille Pissarro, Alfred Sisley, Berthe Morisot, Armand Guillaumin, and Frédéric Bazille, who worked together, influenced each other, and exhibited together independently. Edgar Degas and Paul Cézanne also painted in an Impressionist style for a time in the early 1870s. The established painter Édouard Manet, whose work in the 1860s greatly influenced Monet and others of the group, himself adopted the Impressionist approach about 1873.
The Artists:
Manet influenced the development of impressionism. He painted everyday objects. Pissaro and Sisley painted the French countryside and river scenes. Degas enjoyed painting ballet dancers and horse races. Morisot painted women doing everyday things. Renoir painted on china before he became an artist on canvas. His forte was blending portraits into a landscape background. Monet was interested in light and subtleties of atmosphere changing effects to light. He coined the word `impression' in an interview given on his painting La Havre – that led to Impressionist!






They have succeeded in breaking down sunlight into its rays, its elements, and to reconstitute its unity by means of great harmony of spectrum colors which they spread on their canvasses. The most learned physicist could find nothing to criticize in their analysis of light.
"I am within the soul of giants through my interpretations."
The soul being my imaginative nature experiencing reflection, speculation, dream, image and fantasy. A mode recognizing all realities, primarily, metaphorically or symbolically. Frederic Bazille, Gustav Caillebotte, Mary Cassatt, Henri Fantin-Latour, Paul Gauguin, Vincent Van Gogh, Edouard Manet, Berthe Morisot, Camille Jacob Pissaro, Claude Monet, Pierre- Auguste Renoir, Georges Seurat, Alfred Sisley, Toulouse Lautrec.
Elizabeth Eden """""

All of Elizabeth Eden's Gallery paintings are original oils on canvas. All Indian paintings are originals: The Rance Hood's are when Rance was 19±. The Archie Blackowls circa 1932-36.