ARTprints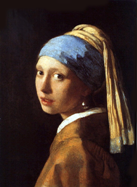 Ark Prints

Earl Waggoner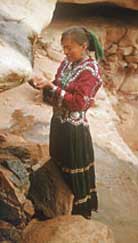 Chief's Pride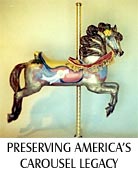 Comstock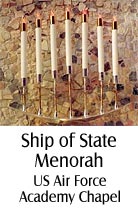 Article: Angelic
Savant Artist

This is a short list of internet art directories and art resources from which you can find art galleries, art studios, articles on art history , various art resources and fine art products on the internet.

You may place banner ads for articles on art history, art galleries, fine art products and art resources here by contacting us by E-mail

Prague Video is a digital video production company, offering complete line of services in production of Promotional video, Corporate video, TV video commercials, video for internet as well as event videography.


We provide the most inclusive and trouble-free interactive information along with entertainment.




The Artistic Network is a site that was developed specifically for the purpose of exposing the talent of creative artists.




Shop at Artsales.com Purchase the inventories featured in our
studios.


|
Brad Nieghbor and staff provide the best of mold making services in New Mexico




Western Sculpting Supply Denver's most reliable source to meet the sculpltors needs from tools and materials to manufacture.



Onno and Wessel De Ruijter's website: Onno De Ruijter was Chester Comstock's foundry mentor in San Fransisco 1965_1968
See also: The Early Years


www.artgraphica.net
Free and commercial art instruction and demonstrations dedicated to traditional arts.


scotland art .com Original British art for sale, lease or rent in the UK from leading Scottish Artists.

Comstock Sculpture Studio: the internet showcase for Master bronze sculptor Chester Comstock and his fine art products.


Mike Flanagan, Cowboy Artist: the internet studio of MIke Flagagan, cowbay artist.


art in context: A community-supported library providing free public access to information, which is added by curators, dealers, artists, writers and others froam around the world.



Art Gallery Worldwide: A lot of artworks in different styles and media. Website offers a wide variety of features and services that enable customers to buy and sell their art.


artlistings : An extensive directory of galleries, art forumss and other resources.


artnet.com : Source for art market and contemporary art information. Provides up-to-date and searchable databases of auction records, gallery exhibitions and artists' portfolios.


Art on the Web: 1,200+ links on art and architecture


Gallery Sites Art on the Web Directory - Find art sites from a categorized and searchable index devoted exclusively to visual arts.


Internet ArtResources : A short list of galleries, artists and images.


The Art Source : TheArtSource.Com is designed to be a hub of communication for all members of the art industry. As an information resource, one of the principal benefits of TheArtSource.Com is the ability to showcase artwork to the entire art community, from artists and galleries to dealers and designers to collectors and agents.


Retif´s Art Index : A World Resource of Online Artists and Art related links.


World Artist Directory : The World Artist Directory is the internet's source for locating accomplished artists worldwide. Since acceptance is based solely on quality of technique and expression, only 25% of artists that apply qualify for inclusion. As a result, you can be assured that you will be listed among some of the world's finest artists. Attention Artists!
Above is a short list t of internet art directories and art resources from which you can find art galleries, art studios, art history, various art resources and fine art products on the internet. Place banner ads for articles on art history, art galleries, fine art products and art resources here for a reverse link to Artsales.com.