Tom Watson's final round shot at the 17th in the 1982 U.S. Open at Pebble Beach: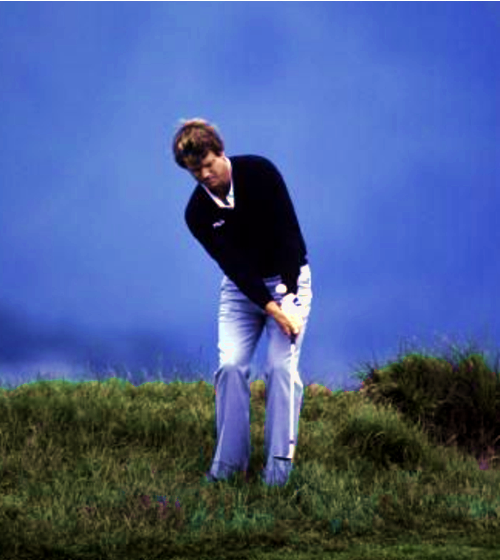 A U.S. Open For The Ages, Tom Watson Chip-In To Win Stunned Jack Nicklaus. Jack Nicklaus was looking for a record fifth U.S. Open title when the championship returned to Pebble Beach in 1982, but Tom Watson was tied with Nicklaus through 70 holes when his tee shot, 2 iron, at 17 found the left rough. Faced with a challenging 16 foot pitch, caddie Bruce Edwards told Tom to "get it close," but Watson retorted,
"I'm not going to get it close,
I'm going to make it."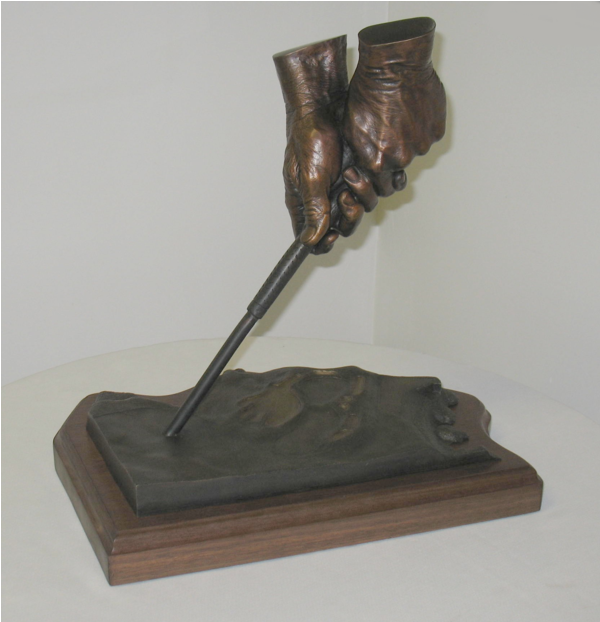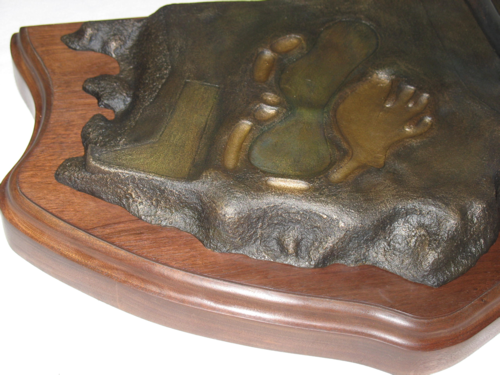 If you ask the question what comes to mind when you mention the career of Tom Watson. The single most defining moment is the chip in at the seventeenth in the final round of the 1982 US Open.
This sculpture commemorates that moment.
---
To inquire about or to place an order
for the art please write or call: