The comparison of elemental pattern development used in Sukashi Tsuba to design patterns from other artistic eras, times and places.
The excellence of design displayed by the Japanese Tsuba makers compares favorably with the genius of the Amarna period (1379-1321 BCE) in Egypt and the post impressionist era highlighted by Henri Matisse's (1869-1954) reductionist design which depended entirely on the use of hard edges. The Japanese tsuba makers of the 16th and 17th centuries represent the high water mark of the use of hard edged design elements. Yet the Japanese esthetic developed this approach to their art fully three centuries before Matisse made this kind of design stylish in Europe.
The craftsmen who made these tsuba are unsurpassed in the crafts of metal fabrication. The combination of the perfection and refinement of the iron plate, its processing and manufacture into art objects with an esthetic that balanced the practical application of form to function has never been exceeded. Understanding the wabi character of these art objects is often an acquired taste for westerners.
Some of the craftsmen who made these objects were responsible for the manufacture of the product at every level of the process, from the extraction and reduction of the iron sands to the placement of the tsuba on the swords. Few art objects are available in the world that fully meet this criteria of manufacture from start ot finish by the craftsman invovled.
Others used metals aquired in trade with metal suppliers as far away as northern Indian. Iron plate from foreign suppliers was called (Nanban Tetsu). This long distance trade is a demonstration of the opening of international trade and the true beginnnings of the the Globalization of trade.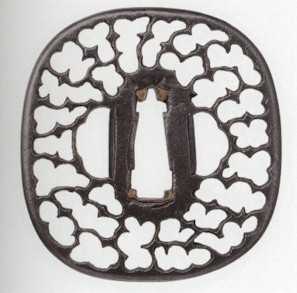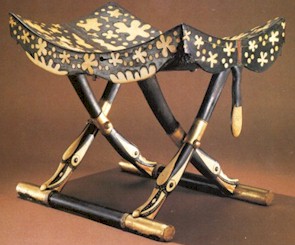 Stool from Tutankhamen Tomb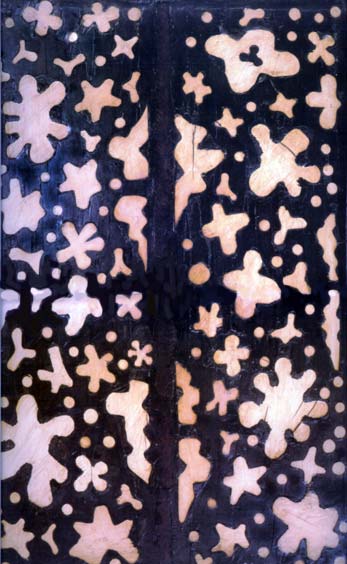 The top of a stool found in the tomb of Tutankhamen
Armana Period 1340 BCE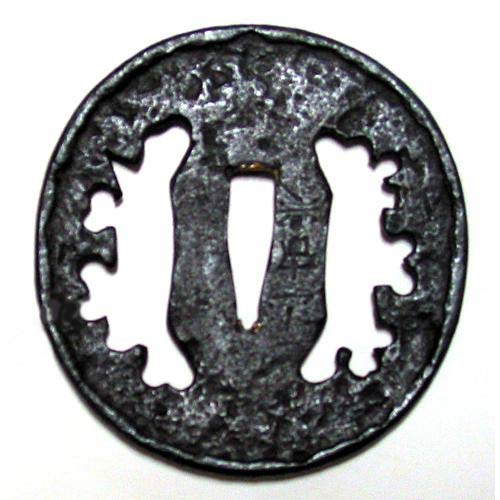 Yamakichi Tsuba with Clouds 16th century Japan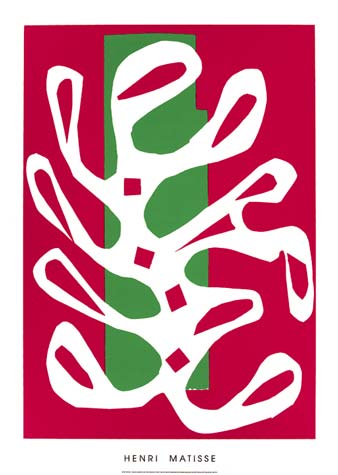 Post impressionist early modern design by Henri Matisse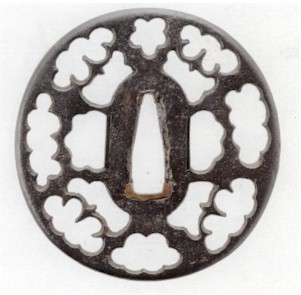 Sukashi Tsuba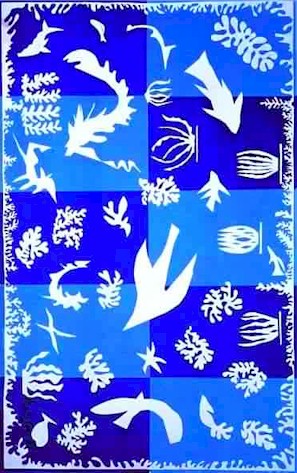 Post impressionist early modern design by Henri Matisse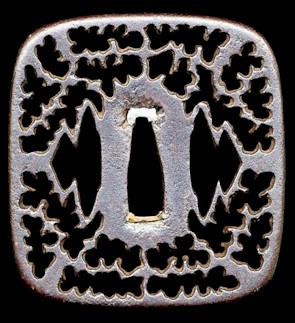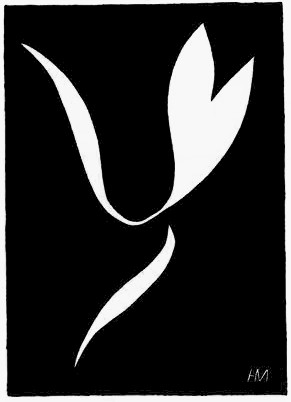 Post impressionist early modern design by Henri Matisse
To assist putting the sukashi Tsuba art objects into their historical Context See the following pages:

The life and times of St. Francis Xavier, (1512- 1552) Page: 1

Xavier meets Otomo Sorin the King of Bungo, (1550) Page: 2

William Adams arrives in Japan, (1600 ) Page: 3
The Epic Journey of Hasekura Tsunenaga, (1613-1620) Page: 4

James I of England (1603-1625)
and his personal correspondence with Tokugawa Ieyasu Page: 5

Hosokawa Tadaoki (Sansai) Page 7
This Page was co-authored by Chester Comstock in co-operation with Kanayama, For additional information on Kanayama and his collection of Japanese Antiquities from the 16th and 17th Centuries see:
Kanayama Discusses Sukashi Tsuba

Chester Comstock is the Publisher and Editor of Artsales.com and the founder and owner of Comstock Sculpture Studio.